MULIKA
MAISHA MAENE
Democratic Republic of Congo 2022 I OV with engl. subs I 14 min
In the presence of the director


FRI 17 NOV
21:00 ARSENAL
Goma, in eastern Congo's North Kivu province: an "Afronaut" climbs out of the wreckage of his spaceship in the crater of the Nyiragongo volcano and wanders through the city to change the future for the better in exchange with the inhabitants.
Maisha Maene's poetic short film is a reference to the teacher and activist Edward Makuka Nkoloso, who in the 1960s pursued the "African Dream" of a Zambian moon mission with his "Zambia National Academy of Science, Space Research and Philosophy". See also the screening of AFRONAUTS on 19 Nov as part of the AFRO FUTURE(S) SHORTS programme at Sinema Transtopia.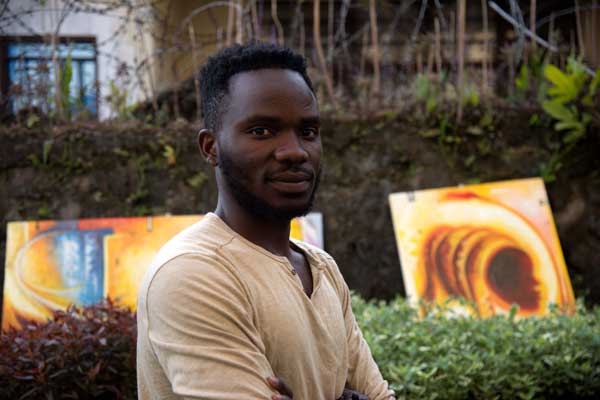 MAISHA MAENE is a Congolese screenwriter and director living in Goma (Democratic Republic of Congo). As an Afrofuturist artist, he is concerned with human rights and environmental issues and seeks to reconstruct the fragmented history of his country.
In addition to various collaborative projects, Maisha Maene has made five films. These were in the selection of more than 50 film festivals. MULIKA is his latest short film and was selected at the 2022 Locarno Film Festival in the international competition "Pardi di domani", where it was awarded a jury prize.