VR LOUNGE: FUTURE & UTOPIAS – AFRICA IN VR
SA 18 NOV
14:00 – 22:00 ARSENAL
Admission free
In collaboration with INVR Berlin and the South African non-profit incubator ELECTRIC SOUTH, curated by Florian Wachinger, VR productions from the African continent will be presented for the third time as part of "Afrikamera 2023: Urban Africa, Urban Movies", VR productions from the African continent will be presented for the third time.
AFRICAN SPACE MAKERS
Vincenzo Cavallo
Kenia / Germany 2020
Black Rhino VR and INVR – 52 min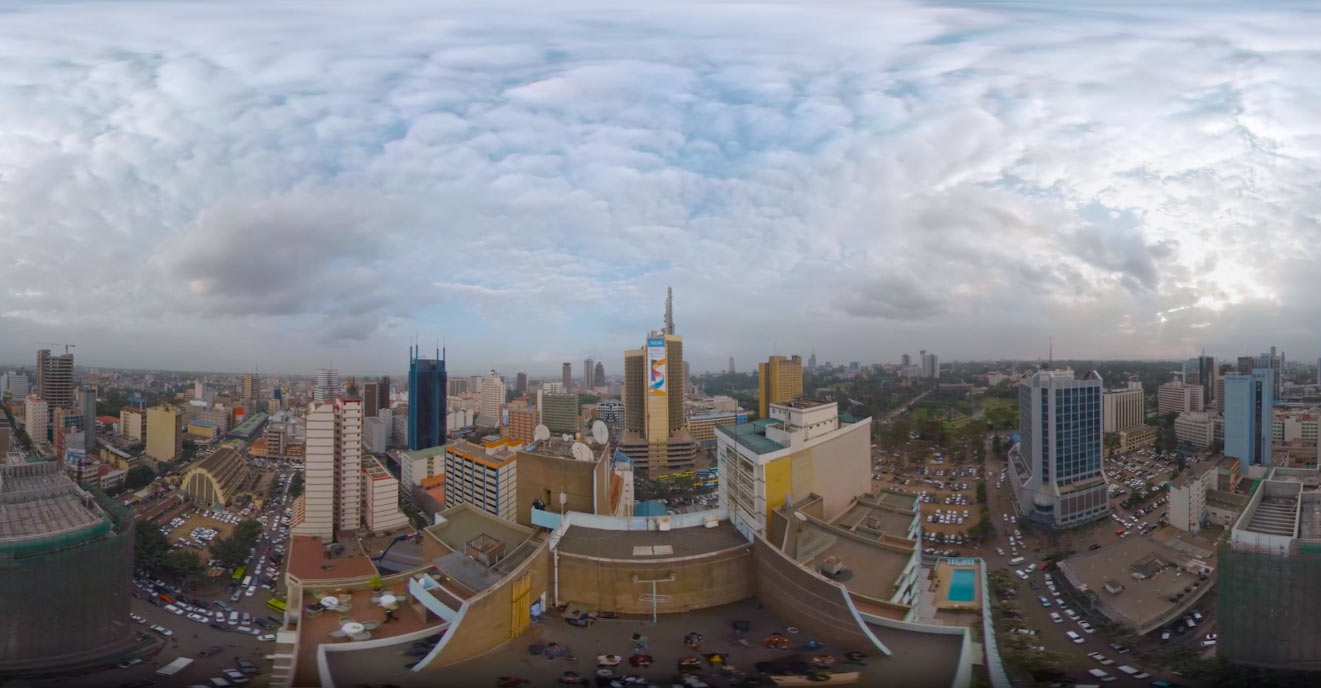 AFRICAN SPACE MAKERS is a journey through five creative spaces in the Kenyan metropolis of Nairobi and presents unique collectives in one of Africa's most vibrant metropolises – from fashion and street art to club culture.
The Kenyan-German co-production celebrated its world premiere at the 2020 Venice Biennale.

LET THIS BE A WARNING
Jim Chuchu ("The Nest Collective")
Kenia 2017
Electric South – 10 min
If there were black worlds, would you be welcome there? The Nest Collective's Afrofuturistic science fiction film explores a future in which a group of Africans have left Earth to establish a colony on a distant planet. They react with alarm to the arrival of an uninvited guest…
THE NEST COLLECTIVE is an interdisciplinary artists' collective from Nairobi. Founded in 2012, the group works in the media of film, music, fashion, visual arts and literature. The Nest are the founders of HEVA, a fund to support East African creative entrepreneurs – the first of its kind.
Their best-known films include the queer anthology STORIES OF OUR LIVES, which has been shown in over 80 countries and was presented at AFRIKAMERA 2015, among others.
Admission to the VR Lounge is free, but use of the individual VR stations is limited. There may be waiting times.