AMINA ABDOULAYE MAMANI
Burkina Faso / Niger / Rwanda 2023 I OV with engl. subs I 23 min

SUN 19 NOV
18:00 ARSENAL
In this award-winning short film, 12-year-old Fatima is dropped off at a village market to blow herself up as a suicide bomber. She has ten minutes to kill the enemies of God. In the process, Fatima finds out that it is the market where her mother sells goods.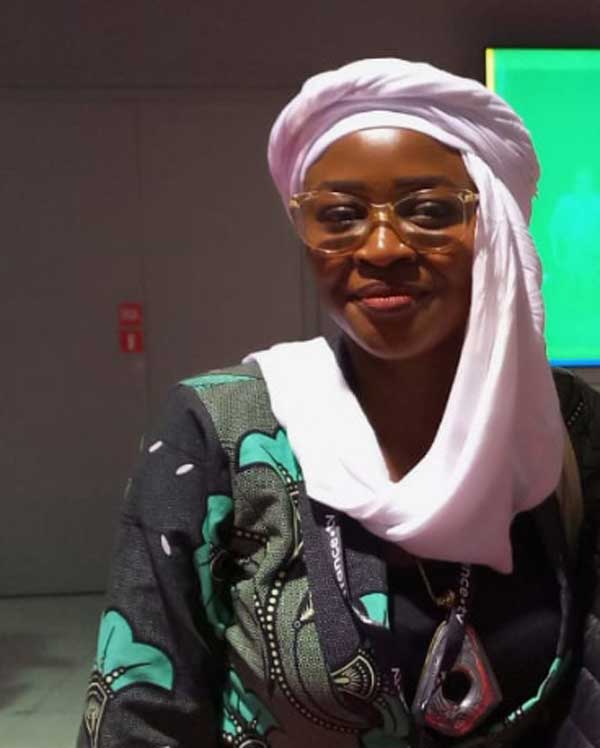 AMINA ABDOULAYE MAMANI comes from Niger. She is a director and producer at Diam Production in Ouagadougou, Burkina Faso. She made her film debut at the African Documentary Film Forum in Niamey, Niger. She then studied Audiovisual Production at IFTIC in Niamey. Her graduation documentary LE HAWAN IDI won the best film school entry award at FESPACO 2013.
In 2014, Mamani completed 12 months of writing and directing training at CINÉDOC-FILMS in Annecy, France, where she shot LE SILENCE DES PAPIERS, which was selected at the Festival des Cinémas d'Afriques des Pays d'Apt (France). In 2018, after a long period of research, she completed IN THE FOOTSTEPS OF MAMANI ABDOULAYE, her first feature-length documentary, which was broadcast on TV5 Monde.
L'ENVOYEE DE DIEU is Mamani's first short feature film, bought by TV5 Monde and premiered at FESPACO 2023, where it won four special awards and two special mentions.