BALOJI TSHIANI
Belgium / Democratic Republic of Congo / Germany / France / Netherlands / South Africa 2023 I OV with engl. subs I 90 min
In the presence of the director (requested)

SO 19 NOV
20:30 ARSENAL
After 15 years of absence, Koffi returns to Lubumbashi to introduce his Belgian partner Alice, who is pregnant with twins, to his family and to pay the dowry. In the process, he and his wife face prejudice and hostility as he is accused of witchcraft…. This visually stunning, fantastical drama won the Prix de la Nouvelle Voix at Cannes 2023 and is the Belgian entry nominated for the 2024 Oscar for Best International Film.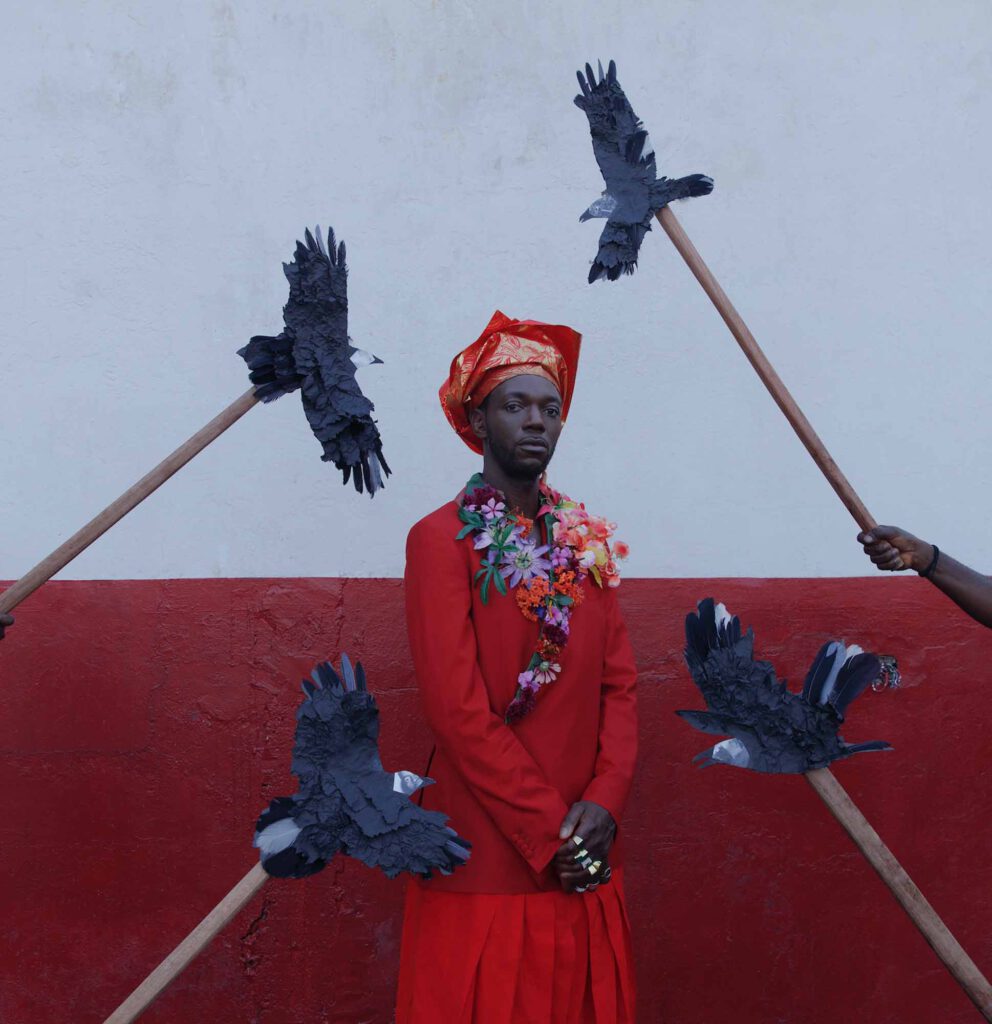 BALOJI TSHIANI is a multi-award winning musician and filmmaker who was born in Lubumbashi (Democratic Republic of Congo) and lives in Belgium. Baloji is the perfect example of a universal artist. As a musician, he has released two EPs and three critically acclaimed albums.
The most recent album 137 AVENUE KANIAMA is released on Bella Union Records (Father John Misty, Fleet Foxes). As a filmmaker, Baloji has directed six short films, including KANIAMA SHOW, a satire on African propaganda television, and PEAU DE CHAGRIN / BLEU DE NUIT, an esoteric reflection on relationships. His multi-award-winning experimental film ZOMBIES, about modern smartphone use, screened in AFRIKAMERA's 2019 programme.